Team
ASSEN PAVLOV
ART DIRECTOR CHOREOGRAPHER AND PRODUCER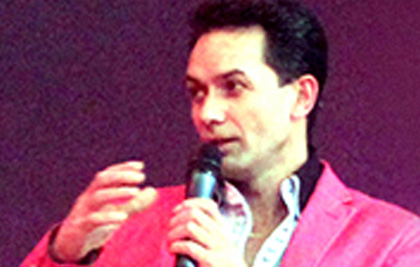 In 1990 he graduated from the National School of Dance Art with distinction and excellence . From 1992 to 1999 he was a soloist singer at the National Ensemble of Bulgaria - Philip Koutev . " In 1993 , he created one of the first private ensembles in Bulgaria - CHINARI . In 2000 graduated from the Academy of Music, Dance and Fine Arts grams . Plovdiv specialty " Choreography production " - a master's degree . Since 1995 he has been teaching at the National School of Dance art - Sofia .He founded DTA " CHINARCHE "in 1995 .He filmed starring role in the movie " The Hamlet Adventure " with Greg rezhisor Rouge and producer Stanislav Semerdziev .He is the chief artistic director and choreographer of the ensemble "Goce Delchev" Sofia. He participates as choreographer of the television series " Bulgarians together ." choreographer and soloist performances of " Orpheus and Eurydice " chief choreographer and soloist in the American- Bulgarian production " world of emotions "and" Artistic BULGERIYA is " with producers Rex Burdette and Yanka Docheva ." Artistic director of specialty " Bulgarian Dances" at the National School of Dance Art - Sofia. Leading television broadcasts of Bulgarian National Television " Bulgarian lessons " and " beat me ." Longtime choreographer and producer of the festival " Pirin Folk - Sandanski" . Choreographer and director of the performances "The Magic of Dance" , "The paintings of the Master ", " Revival stories ", " Balkan Tabor ", " The Legend of the mystical golden mask " and the mega – spectacle " Masters of the dance ." Gold medal winner of the FECC with president Ferdinand Henk van der Kroon . Winner of the " Golden Book " for contribution to Bulgarian culture " Winner of" Silver Lyre " by the Union of Musicians and Dancers.
ANATOLIY KLOCHKOV
BALLET MASTER CHOREOGRAPHER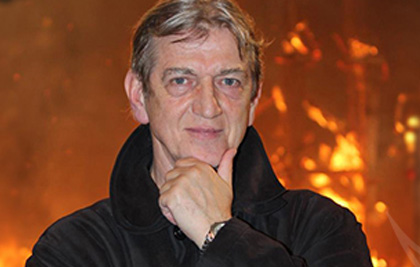 He graduated from Moscow State Institute of Culture with qualification " choreographers - educator ." From 1975 to 2002 he worked as a choreographer in " Ensemble of Construction Corps " - Sofia. During the same period was teaching at the State Choreographic School - now NSDA . He was repeatedly a winner of national and international dance festivals and competitions . In 1987 he was awarded the medal" Cyril and Methodius "II degree. During 1996 and 1997 he was the choreographer of the films "What a crazy romp I am " Bulgarian God is alive'', ''The sound of silence " directed by Veljko Yordanov,which have entered the golden fund of BNT. In 1999 he was awarded the " sovereign" of the UNION OF BULGARIAN Musicians and Dancers . In 1999 he participated as a choreographer in the Russian- French feature film directed by Regis Vernier." East-West " nominated ( 2000) for an Oscar as best foreign language film. In 2003 he was a choreographer in the feature film director Ringo Lam "Hell" with Jean -Claude Dame,playing the main role . In 2004,he was the producer and performer of dances in the film " Journey to Jerusalem ."directed by Ivan Nichev. In 2011 he was awarded the "Golden Lyre " -Union of Bulgarian teachers.
CHOACH
Kaloian Pavlov
Iveta Garcheva
Miroslav Gavrilov

The mandate of The Studio's creative team goes beyond training Ensemble Chinary's artists. It is also the centre of development of new equipment and acrobatic techniques for all of the company's projects, where research is ongoing and conducted by an experienced team of trainers and riggers. When needed, The Studio hires engineers and specialists from advanced fields of technology to assist in research and development.
ADMINISTRATION
NADYA PAVLOVA
IVETA GARCHEVA
KATRINA KRASTEVA
The International Head Office, located in Sofia , wishes to be an international laboratory of creativity, where our best creative minds, craftsmen, experts on various domains and performers can collaborate on creative projects. By assuming the roles of catalyst and unifier, Ensemble Chinary is able to reinvent itself with each new chapter of its history
CREATIVE CENTRE
KALOYAN PAVLOV
DILYANA PARVANOVA
GERGANA MITOVA
More than office spaces, this wing of the International Headquarters (located in Sofia), includes acrobatic training rooms, a dance studio, a studio-theater and weight-training facilities. After being recruited by our Casting department, all artists who join Ensemble Chinary for a new creation are required to come here for preparatory training before joining a show's cast. Training can last anywhere from a few weeks to a few months.
In addition to encompassing our corporate departments, the International Headquarters also houses all core activities of our creative process:

artists, show creators and producers in the Artist Studios all kind of craftmanship specialists, from shoe-makers to carpenters in the workshops.